Access eNewspapers and eMagazines for FREE with your library membership.
The State Library subscribes to many newspapers in electronic format. These titles include regional Western Australian newspapers, a selection of Australian newspapers and many titles from around the world. All titles are available on the catalogue computers in the State Library. Members can also access eNewspapers from home. It is important to note that while West Australian back issues are available from your home, the current edition of the West can only be accessed in the Library - see below.
The State Library members and WA Public Library members also have access to selected eMagazines via OverDrive.
Browse the State Library's collection of eNewspapers or search the catalogue to see what newspaper titles are available. Highlighted collections are listed below:
UPDATE: The content published by Seven West Media (current and back issues) is no longer available through PressReader. This is a change made by Seven West Media and PressReader. We acknowledge the frustration and disappointment that clients are experiencing as a result of this change.
Current access options:

Online access for the current day West Australian is available onsite only via The West Australian online platform or via The Western Australian link below.
Physical copies including the current day newspaper are available to read in the State Library or through local public libraries across the State.
Online access to The West Australian from July 2004 to yesterday remains available through The West Australian Archive Digital Editions (see below)
If you would like to give feedback - Feedback page.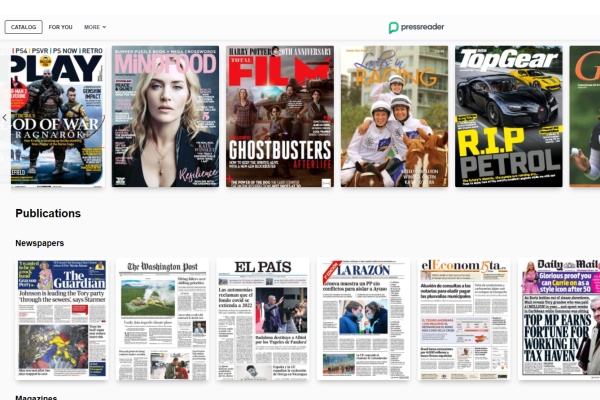 PressReader is an online collection of nearly 6000 current international newspapers and magazines from all over the world in over 60 languages.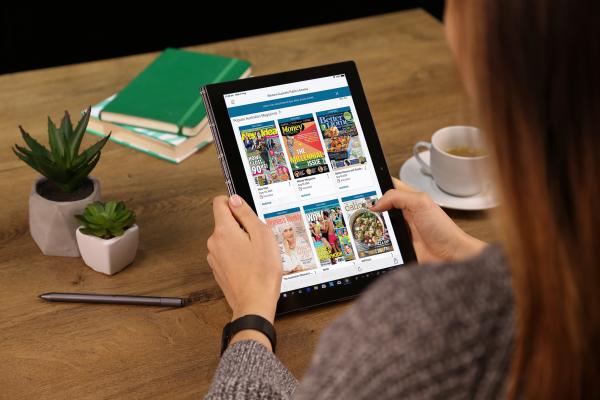 Libby is the mobile app to access the Overdrive collection of ebooks, eaudiobooks and emagazines titles available to Western Australian Public Libraries.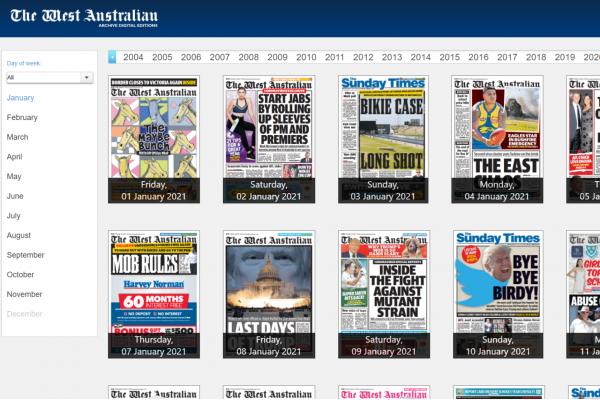 Provides access to a digital reproduction edition of the West Australian newspaper from July 2004 or the Sunday Times newspaper from November 2018 until yesterday as they were originally published