The State Library's Art Collection documents the history of Western Australia through visual representation and artistic responses to events, places and periods in time, and includes some of the earliest illustrations of colonial life in the State.
The collection explores the stories and culture of the State's diverse community, supporting and highlighting material held in other collections. The art collection which includes drawings, paintings and prints, is continually evolving. Material in the collection is both physical and digital and has been created in a variety of mediums.
The State Library holds around 1000 individual artworks.
Artwork collections and highlights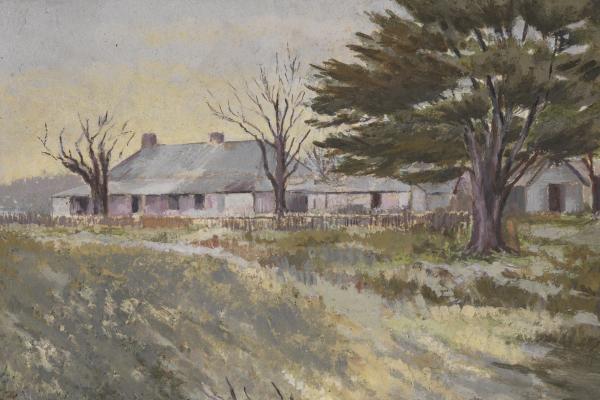 Watercolours by Fred Flood
Frederick William Flood (1881-1965) was an artist, painter and photographer. Flood had an eclectic mix of subjects and photographic styles. This collection focuses on his watercolours of Perth and rural scenes.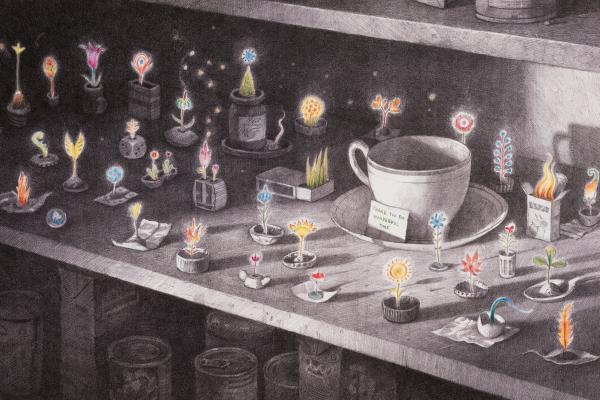 With illustrations dating from 1920 to the present day, the Peter Williams Collection collection showcases the artistry and diversity of Australia's picture books. Discover highlights, exhibitions, interviews with creators and materials about the illustration process.
Robert Litchfield Juniper was an artist, art teacher, illustrator, painter, printmaker and sculptor, whose art captured the rough scruffiness of the Australian bush.