Private Archives Useful For Genealogical Research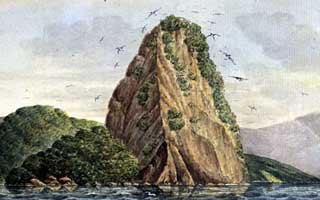 JS Roe Logbook
Private archives are non-government manuscript records, such as the records of businesses and companies, clubs and associations, churches, stations and the records of individuals, such as letters and diaries. The Battye Library has an extensive collection of private archives which can be used to locate information on people. Searches can be carried out in the online catalogue under the names of people, but also under a wide range of keywords e.g., place names, occupations, business names.
Many private archive series contain hundreds, sometimes thousands, of records and it is not possible to catalogue them all individually, so only a series level entry is made. However, in most cases a list of records in a series, called a Manuscript Note (MN), is compiled. Many MNs are now available online. Where reference has been made to an MN in the text but no link exists, it means that the MN is not online and is only available in hard copy. The series of records listed under various subject headings are those which have been found which definitely provide the names of people. Others may exist and will be added as they come to light.
Please note that some subject headings found in Private Archives can also be found under Government Archival Records, as some government agencies may have records on the same subject.