Missions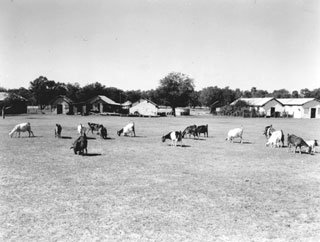 Beagle Bay Mission 1953
Records relating to missions of particular religious denominations can be located in the Battye Library in the private archives collection in various listings - MN 614 (Anglican), MN 172 (Methodist), MN 713 (Presbyterian) and MN 629 (New Norcia and Kalumburu).
Material can also be found in the records of the Department of Indigenous Affairs and its predecessors - see the Series Registration System and the State Records Office Catalogue for listings (the various agencies which have handled Aboriginal Affairs in Western Australia can be found under the heading Aboriginal People). The Department has also compiled indexes to personal names and missions which are available at the State Records Office enquiry desk. Also of interest are:
See also headings Aboriginal People and Community Services Department in Government Archival Records and Aboriginal People in Private Archives.