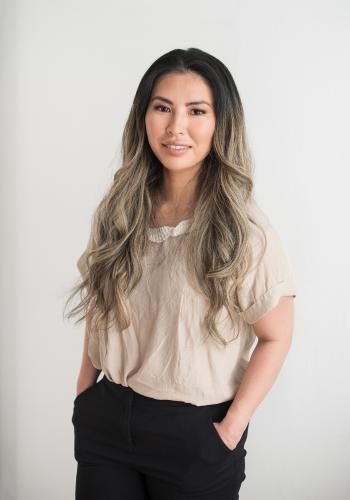 Yumiko is a medical doctor from Sydney. She resigned from public hospital work after experiencing burnout and now works in medical education and private health. 
Her story entered mainstream media after she blogged in February 2019 about her experiences as a trainee in the health system, opening with the words: 'I never thought I would say this, but I broke. I give up. I am done. I am handing back my dream of becoming a surgeon.' 
Nowadays she's rebuilding herself, starting with her health. She blogs on wide range of topics that reflect her various interests; eco-warrior, yogi, book worm. 
Mental health advocacy is an important part of Yumiko's life now. She is an ambassador for Crazy Socks 4 Docs, which was started by a cardiologist in Melbourne to raise awareness about mental illness among health professionals.  Yumiko has openly spoken about her experience with burnout and depression on various podcasts including Mamamia No Filter with Mia Freedman and Shameless.  
Emotional Female became a bestseller in Australia, selling nearly 20,000 copies within a few months of publication. 
In Conversation with Dr Yumiko Kadota and Dr Jenny Brockis
There are no upcoming dates to display.
'Burnout' we know the affliction has long existed in society, but why is it getting worse? Dr Yumiko Kadota and Dr Jenny Brockis provided lived experiences and detailed research in their writings into the condition. They join together for an honest and open in conversation.