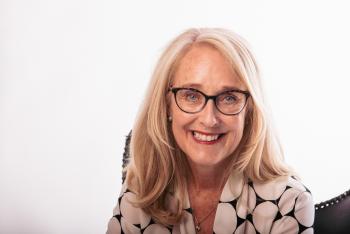 As a kid, Dr Jenny Brockis' favourite tale was Kipling's story of 'How The Elephant Got His Trunk'. Like the elephant, Jenny was insatiably curious about the world. It also got her into a bit of trouble, like the time she set the kitchen on fire during a chemistry experiment. 
Jenny's curiosity led her to ask, why does our body and mind sometimes let us down? That curiosity led to a career in medicine as a GP and Board-Certified Lifestyle Medicine Physician, but she only discovered her true calling after burning out. 
Today as an international speaker, best-selling author and workplace health consultant Jenny's mission is to make work, work better by making mental wellbeing the norm and burnout redundant. Tired of seeing too many hard-working people struggling to stay at the top of their game, Jenny's goal is to educate and inspire great places to work so we can all truly thrive.
Her fourth book Thriving Mind: How to Cultivate a Good Life (Wiley) was published in August 2020. When not at work you'll find Jenny either cuddled up with a book, hiking in nature, or experimenting in the kitchen.
In Conversation with Dr Yumiko Kadota and Dr Jenny Brockis
There are no upcoming dates to display.
'Burnout' we know the affliction has long existed in society, but why is it getting worse? Dr Yumiko Kadota and Dr Jenny Brockis provided lived experiences and detailed research in their writings into the condition. They join together for an honest and open in conversation.