If you visit the State Library of Western Australia over the next few months, you will see a huge decal on the front of the building. It's a virtual exhibition called Inside Outside. The images you see on the building are reflected on this page. The idea behind Inside Outside is to highlight the huge range of great Western Australian items and stories you will find in your State Library. Now you are here, dig a bit deeper into our collection.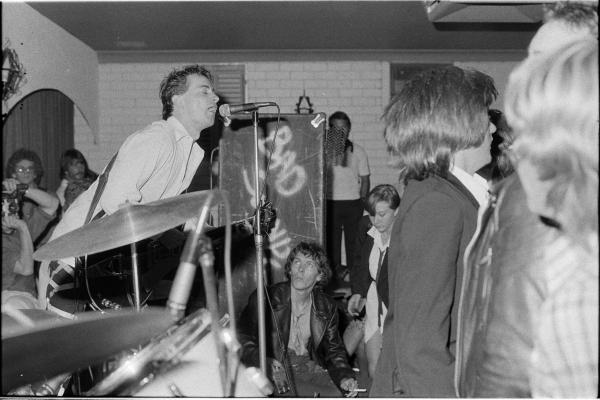 Western Australia in the late 1970s and early 1980s was a hotbed of musical talent. The Library has a great collection of rock and roll photographs from this era, many taken by local photographer Rob Baxter. This image shows The Victims at their final show at Hernando's Hideaway.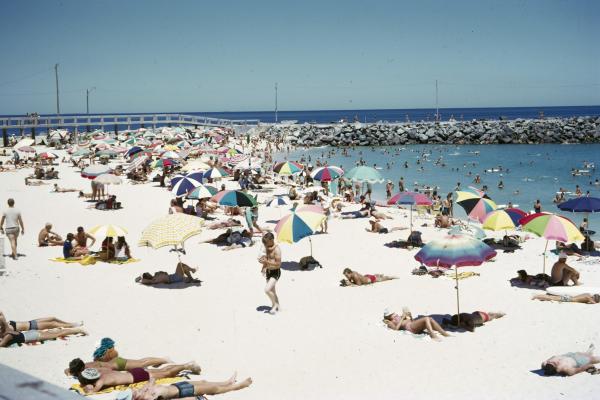 When people think of Western Australia they often think of the beach. This photograph is of Cottesloe Beach taken circa 1972.